Being fluent in English is often difficult for many. Do you want to know more about how to improve your English skills? Find out what our expert has to say about improving your language skills.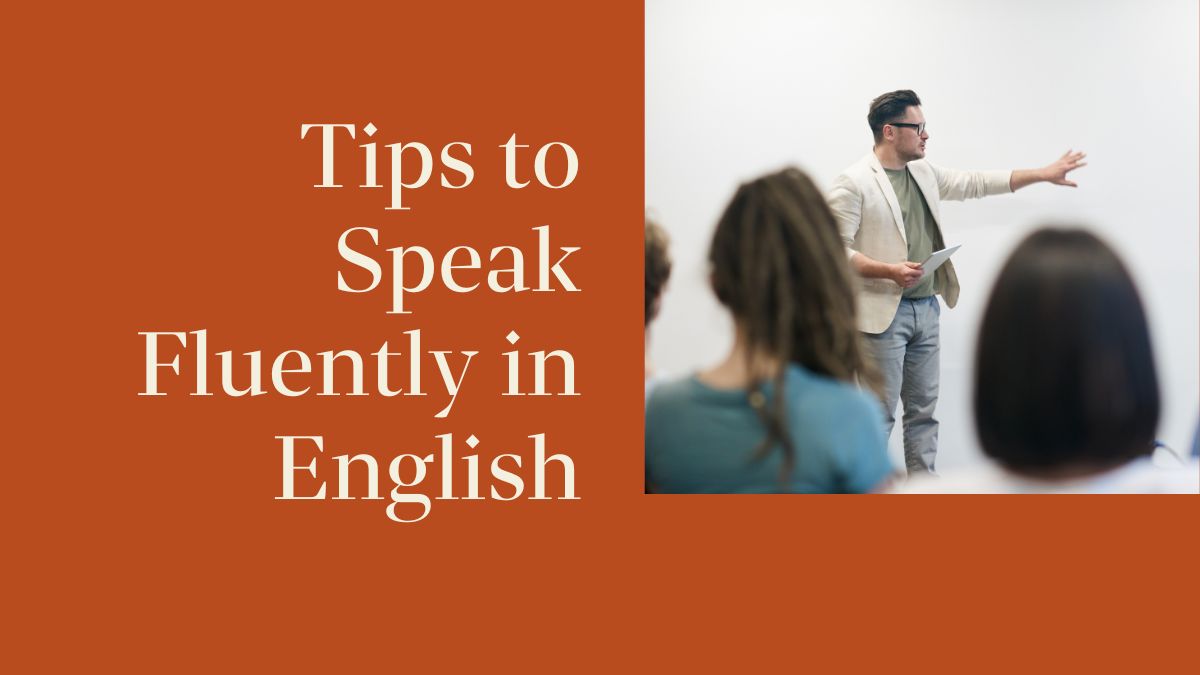 Tips for speaking English fluently
Do you want to speak English fluently? Well, it's not rocket science. Speaking English with confidence is easy, possible and achievable. Effective English speaking skills help you stand out from the crowd because English is one of the most popular languages ​​in the world. Strong communication skills can help you easily converse with different types of people. Guess what, as a spoken English coach, I've heard the following question countless times.
'Ma'am, I understand English, I can write in English, but I can't speak English fluently.' How to speak in English, ma'am?
To each of them I have said: talk as if no one is listening, make mistakes and learn from them! Learning and speaking sentences is not spoken in English, so stop studying! Communicating in English requires knowledge of basic grammar and, of course, your time and effort. In addition, effective communication skills can
Improve your chances in job interviews

Help with job promotions.

Help you score well on international English tests like IELTS.

Add confidence to your personality.

Improve your scores in the entrance exam
Let's talk about the 8 best ways to improve your English speaking skills
Go Grammar: Basic grammar is necessary! -Yes it is. How can you grow a tree without a seed? Grammar is the seed of English! You should know basic time frames, the natural flow of words, and basic grammar patterns as well as pronunciation and vocabulary. You can use the Google word pronunciation symbol to learn the correct pronunciation.
Practice, practice, practice the power of infinity– Watch English shows with subtitles, listen to English music with lyrics or English podcasts on a variety of topics. It is a great way to improve speaking skills.
Read -Read aloud but start with basic books like children's stories if you are a beginner, preferably Panchatantra or any other easy to read book. When you read, try to understand what you just read. It will help you communicate your thoughts.
To repeat -Summarize the story in your own words. Try to remember the main events of the story and summarize the main points in English.
speak in groups of words– Word groups are a great way to improve your speaking skills. For example, a cup of tea or on the table.
record yourself– It's a great way to improve your speaking skills as you will hear your tone, pronunciation of words and the natural flow of speech.
self talk– If you don't have a conversation partner, talk to yourself about the tasks you need to complete, the people you need to meet or the places to go or whatever comes to mind. Think English.
Join English speaking groups – It will help you speak with confidence and act as a platform to practice your speaking skills.
If you master these 8 career tips, you'll be well on your way to becoming a confident and eloquent speaker. As a next step, you may consider taking the help of a qualified trainer to develop advanced spoken English language skills.